Workshop: Keeping The Peace - Gifting Personal Property to Avoid Disputes
Thursday, February 16th, 2023 – 4 pm Colorado Springs
A workshop exclusively for Legacy Protection Plan members and your guests. "LPP, It's Where to Be."
When a loved one dies, survivors may instill significant meaning into the smallest of items.  One famous pie pan nearly estranged a brother and sister and now spends 6 months each year with each sibling.  The pie pan represented so much more to each of the children and became connected to the delicate journey through grief. As a result, you might not be surprised that tiny items can cause outsized strife between siblings, survivors and beneficiaries.
In this workshop, you'll learn specific steps you can take when drafting the letter to your family about distribution of personal property to help avoid these battles.  A hands on workshop, you will start working on your own letter.  Bring your own personal property to help with the writing process.
Because you'll be writing your letters and working closely with our attorney, space is limited. Do not leave a lifelong fight between your children as a part of your legacy.
Register today!
Not a Legacy Protection Plan member? Call 719.520.1474 to sign up for the Legacy Protection Plan maintenance program.
"LPP, It's Where to Be."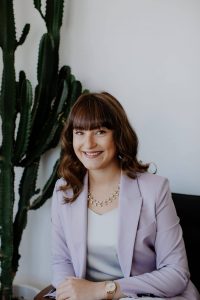 Your Guide – Raven Venegas
As an Estate Planning Attorney with Hammond Law Group, Raven focuses her practice on creating proactive and comprehensive estate plans for her clients. Raven values learning what is truly important to each individual client and their families in order to ensure their interests are protected by their estate plan.