Taking Control of Your Healthcare Decisions
Thursday, August 17th at 4:00pm Colorado Springs & Live Webinar Via Zoom
A workshop exclusively for Legacy Protection Plan Members and Successor Trustees.
Taking Control of Your Healthcare Decisions … a workshop to help you and your loved ones truly prepare.
This workshop will begin with a discussion (guided by Catherine Hammond) around the types of decisions that you and your loved ones may need to make as you grow older. We'll explore both the big decisions and the micro decisions that can add up to a life that's not what you want. You'll also have time (and worksheets) to make progress on clarifying your wishes for your loved ones and planning conversations that ensure your wishes are followed so your loved ones don't have to guess about how to give you the final chapters you want.
Most people end up going through unnecessary medical treatments that are intended to prolong life but instead prolong death. Catherine will guide participants through basic tools and conversations to ensure your final chapters are designed by you, not 'the system'.
This is a Legacy Protection Plan exclusive event. Not a Legacy Protection Plan member? Contact us at 719-520-1474 to sign up for the Legacy Protection Plan maintenance program.
"LPP – It's the place to be."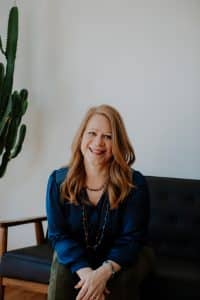 Meet the Speaker:
Catherine Hammond, Founder & CEO
Ms. Hammond, author of the book Hope(less) -now available on Amazon-, learned firsthand the effects of failing to plan when her mother developed early-onset Alzheimer's Disease without any planning documents in place, requiring her to endure the living probate of her mother's estate. Through that heart-wrenching experience, she was determined to help others avoid the added devastation of a complicated and expensive legal process by obtaining a law degree and devoting her practice to estate planning. Upon finishing law school, Ms. Hammond worked on a contract basis with Denver-based Sherman & Howard. She then moved on to LexisNexis, where she managed a team of attorneys and developed a knowledge of and love for the business world. 
In 2005, fulfilling her dream as a counselor and planner, she founded Hammond Law Group.
Ms. Hammond is a member of WealthCounsel, ElderCounsel, the National Academy of Elder Law Attorneys, the Colorado Springs Estate Planning Council, and the Purposeful Planning Institute. She previously served on the Board of Governors for the American Academy of Estate Planning Attorneys.
More than simply an attorney, Ms. Hammond also serves clients and their families through transformational coaching, especially through life transitions. She is currently pursuing her certification in Integrative Personal Development to more deeply support clients in living fully, bravely, and beautifully for all of their days.