How to Enhance (or mend) Relationships with Your Adult Children - Colorado Springs or Live Webinar
Thursday, July 20th at 4:00pm Colorado Springs & Live Webinar Via Zoom
A workshop exclusively for Legacy Protection Plan Members and Successor Trustees.

Each of us has a family story, and for most of us our family relationships are a little complicated. 
We all start out the parenting journey wanting close relationships with our children, but in our estate planning work we regularly hear stories of parent-child relationships that fall short of what clients originally hoped to create when they brought their babies home from the hospital. Some level of estrangement or tension is incredibly common. 
Through her own experience as a daughter and now mother of two adults, her generational work with thousands of clients, and her training as a coach, our founder Catherine Hammond has identified the primary reasons why so many parent-adult child relationships are less satisfying than they could be.  
Come prepared to unlearn things that no longer serve you and leave with tools to improve all of your relationships, even those that are already good. This workshop will also be helpful for adult children who want better relationships with your parents, and anyone who wants to improve your experience of friendships or other relationships. 
This is an exclusive workshop for members of the Legacy Protection Program and their guests. Please invite your loved ones, especially your successor trustee(s) so they can get firsthand knowledge of what it will be like to work with Hammond Law Group when the time comes.
Not a Legacy Protection Plan member? Contact Tatianna at 719.520.1474 to sign up for the Legacy Protection Plan maintenance program.
"LPP, It's the place to Be."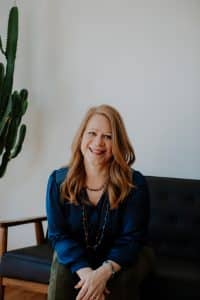 Meet the Speaker:
Catherine Hammond, Founder & CEO
Ms. Hammond, author of the book Hope(less) -now available on Amazon-, learned firsthand the effects of failing to plan when her mother developed early-onset Alzheimer's Disease without any planning documents in place, requiring her to endure the living probate of her mother's estate. Through that heart-wrenching experience, she was determined to help others avoid the added devastation of a complicated and expensive legal process by obtaining a law degree and devoting her practice to estate planning. Upon finishing law school, Ms. Hammond worked on a contract basis with Denver-based Sherman & Howard. She then moved on to LexisNexis, where she managed a team of attorneys and developed a knowledge of and love for the business world. 
In 2005, fulfilling her dream as a counselor and planner, she founded Hammond Law Group.
Ms. Hammond is a member of WealthCounsel, ElderCounsel, the National Academy of Elder Law Attorneys, the Colorado Springs Estate Planning Council, and the Purposeful Planning Institute. She previously served on the Board of Governors for the American Academy of Estate Planning Attorneys.
More than simply an attorney, Ms. Hammond also serves clients and their families through transformational coaching, especially through life transitions. She is currently pursuing her certification in Integrative Personal Development to more deeply support clients in living fully, bravely, and beautifully for all of their days.