Workshop -Palliative Care
Thursday, September 22nd -4pm- Colorado Springs, CO, An exclusive workshop on Palliative Care for our LPP Members, successor trustees and guests.
When faced with the challenges of long-term illness, you hope to find quality comfort and respite. Both the patient and their loved ones need support.
But what is Palliative (pronounced Pal-ee-ah-tive) care and who needs it?
In general terms, Palliative Care is specialized medical care focusing on pain relief and other symptoms of serious illness for patients and support for their loved ones. No matter the stage of disease or diagnosis, this care can be provided. A team of specially trained professionals, doctors, and nurses provide patients and families care that aims to improve their quality of life. Palliative care is available in conjunction with curative treatments and holistically provides extra support during ongoing care.
That clinical definition of Palliative Care may satisfy the question of what it is, technically. However, these words don't even begin to fully represent the lasting, positive impact this type of supportive care provides during the most deeply, personally challenging times in life. When faced with long-term illness, not only is medical care necessary, but so is emotional and tangible support. No matter the circumstances, every single person deserves dignified, loving care.
In this workshop, you will learn not only about the ins and outs of Palliative Care from a professional but also hear personal stories of experience with the life-altering assistance provided by this holistic treatment.
Register Today and please bring your Successor Trustees as well!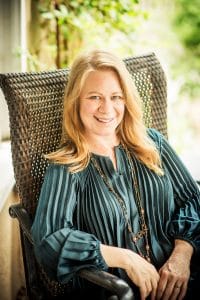 About the Speaker:
Catherine Hammond
As an attorney in private practice in Colorado, Catherine Hammond provides extensive estate and tax planning services to individuals and businesses. Ms. Hammond's primary focus is protecting families from the devastating legal effects of disability and death. She is passionate about helping people to pass on their legacies by creating comprehensive, values-based estate plans which minimize taxes, costs and government interference. Ms. Hammond will take the time to get to know you as individuals, to learn about your life and values, and work closely with you through an ongoing relationship to ensure your personal and financial goals are met as your life and the laws change over the years.