We solve family problems before they happen.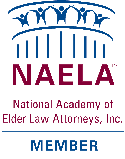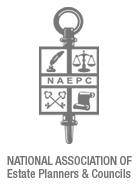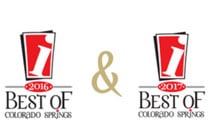 Preserving family harmony since 2005.
Meet Your Attorneys
Whether you're proactively planning to protect your legacy, or preparing to make difficult decisions now, Hammond Law Group has walked in those shoes. Our founder, Catherine Hammond, experienced the difficult journey of caring for her incapacitated mother wtih no legal or financial plan to guide her family.
A team that's there for you
"Everyone needs to put an estate plan in place. It's critical for those of us with minor children. Catherine and her team are the ones to help. They laid out a plan to meet our needs and then took us through it step by step. I had lots of questions and they had the answers right away. Awesome service. Lots of peace of mind."
"I have been a client for nearly 10 years. Thank you for helping put into place a new trust and helping my husband and I have a great sense of security that our wishes are laid out succinctly. Each of your staff members are personable, funny and very easy to work with."
"Living Trust - we are very thankful we have our pets cared for if we are no longer living. We first attended the workshop on estate planning which got us on the right track."
"We've worked with Catherine's firm for a few years and are consistently impressed with her professional estate planning expertise, and also with her caring attitude. We feel like we're more than just business clients. We highly recommend her."
"Creating a Revocable Living Trust seemed like an overwhelming and frightening task until I met with Catherine Hammond. As I sat and listened to her explained things and the way she has responded to my questions made me feel like I was doing the right thing for the right reasons and with the right person."
"My husband and I chose to use this firm because of their expertise. All are very professional and welcoming to us and our family. Thank you for everything you have done and continue to do for us."
"Engaging Hammond Law Group to create this powerful set of documents was a gratifying step for us and will be seen and felt as a great decision for everyone to make regardless of estate size. These documents bring immediate peace of mind into your life. Also, the creation of directives has made many of our current decisions very easy; for instance, your doctors and caregivers will appreciate the forethought and secure access to these important documents. We encourage you to act and get this important task done now. Catherine Hammond's Law Group is well prepared and capable of directing through this straightforward process. We highly recommend this professional firm."
"Hammond has been professional and very friendly. They have made what seemed to be a daunting task very manageable. We highly recommend them!"
"All individuals we worked with were highly competent, professional, and courteous.  We would recommend this practice."
"You have taken care of our needs in a professional and understanding manner in a timely fashion."
"My father used Hammond Law Group to prepare a Living Trust. After he passed away, we were very impressed with how easily we were able to close out his estate. The process of preparing our living trust has been very straight-forward and Hammond Law Group thoroughly explained the process and the documents."