Hammond Law Group attorneys are acclaimed public speakers with a focus on education and inspiration. Are you looking to educate your group on estate planning topics? Do you have a community event that needs an inspirational keynote speaker? Below are several topics that are frequently requested, along with a booking request form to make things easy as you plan your event.
---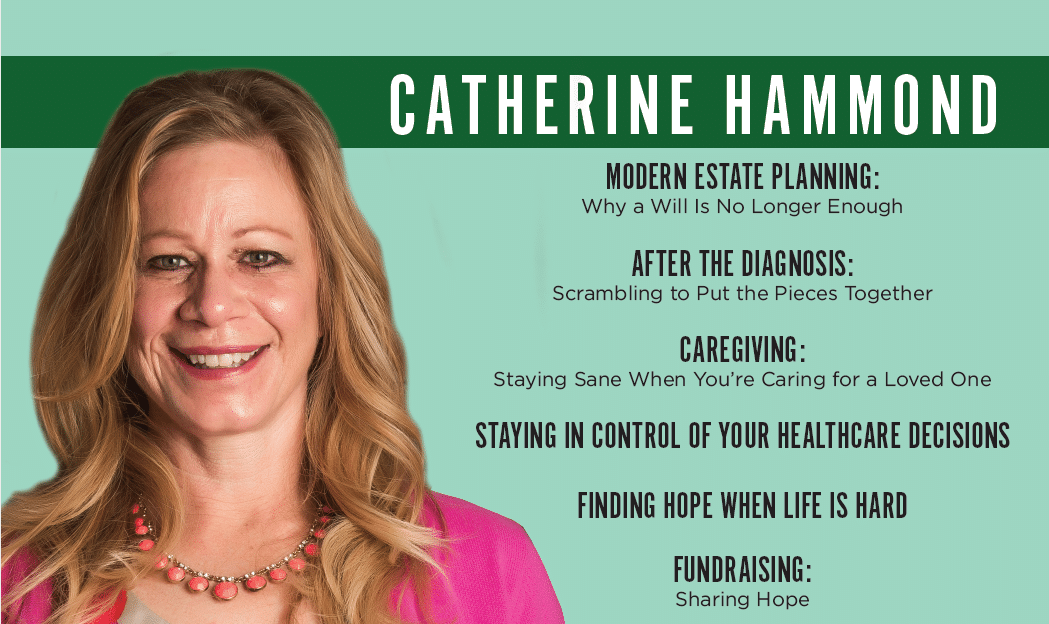 For experienced estate and elder law attorney Catherine Hammond, this business is personal. Her mother suffered from early-onset Alzheimer's when Catherine was a teenager, and the lack of appropriate legal documents had a big impact on her family.
Catherine formed Hammond Law Group in 2005 to help Coloradoans navigate the complex matters related to disability and death. Using a holistic approach and state of the art legal techniques, the Hammond Team works closely with families to create plans specific to their individual situations, goals, and concerns.
In 2017, Catherine published The Caregiver Course, a 53-video online course guiding those with a parent or spouse with dementia through planning for the emotional, legal, financial, medical, and housing issues related to caregiving.
Catherine formerly served on the Board of Governors for the American Academy of Estate Planning Attorneys. She is a member of Elder Counsel, Wealth Counsel and the National Academy of Elder Law Attorneys. She serves on the Boards of Directors for Springs Rescue Mission, bringing hope to those experiencing homelessness, and Heartful Caregivers, a non-profit devoted to supporting caregivers. She volunteers with the Alzheimer's Association, teaching legal and financial classes for caregivers, and was a wildly popular keynote speaker for their annual Reason to Hope fundraising luncheon.
Hammond Law Group has twice been named Best Attorney in Colorado Springs by the readers of the Independent. Catherine co-authored Planning Your Legacy, is a featured monthly guest on KRDO radio's The Extra, and has appeared on KRDO radio and TV, Fox News in Colorado Springs, and 9News in Denver.
---
Our team offers the following educational workshop, which is great for clubs, organizations, community groups, and workplaces. It's the perfect introduction to estate planning. As an added benefit, we offer free consultations to all who attend your workshop ($400 value per attendee).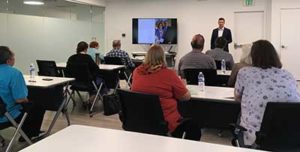 Modern Estate Planning: Why a Will is No Longer Enough
Presented by Whitney Hey, Erin Clifft, or Catherine Hammond.
(depending upon availability)

In the "old days," having a Will was sufficient to make sure everything went smoothly when you died, and a Power of Attorney was all that was required to ensure your bills would be paid and decisions made in the event of a long-term illness or terminal situation. Today, things are much more complex. If you're not prepared well for these difficult seasons, the whole family will pay the price … at a time when tragedy and chaos is already on their doorstep. This workshop covers everything today's family needs to minimize the headaches and heartaches when the unplanned becomes the new norm.