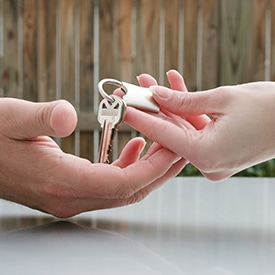 If you're an adult child with elderly parents, the inevitable question of when your parents should stop driving can be a very hard time to face. There is no easy way to bring up the discussion, but you can keep an eye out for common causes that can lead to an inability to drive safely.
Driving Abilities
It's often difficult to assess a parent's driving abilities, especially if you're not around them that often or don't get a chance to drive with them. If you haven't observed their driving habits lately, you should make it a point to sit as a passenger in the car while your parent drives. Monitor their reaction times, attentiveness, and their ability to manage traffic for any obvious problem signs.
Health Conditions
Some health conditions naturally lead to a loss of driving ability. Parents with dementia or Alzheimer's disease are obvious, but other conditions may be more manageable. Also, any medical condition that requires medication can be enough to affect a parent's ability to drive, so asking a parent what kind of medication he or she is on is also important.
Cognitive Declines
With old age comes natural declines in cognitive abilities, but these declines can occur subtly and not be immediately apparent. Ask your parent to get an evaluation from his or her doctor to help determine if there is any decline, and, if so, how significant it is.
Find Support
Witnessing you parent's cognitive decline can be difficult, and talking about it with your aging parent can be problematic. There are many support systems that you can reach out to that can help you through this time. The Alzheimer's Association and HEARTful Caregivers Inc. are both great places to find support. Another option is to purchase the very informative Caregiver Video Course.  You don't have to endure your declining parent's health all on your own. Always remember that there is support out there for you.