Estate Plan Changes to Make as Your Family Grows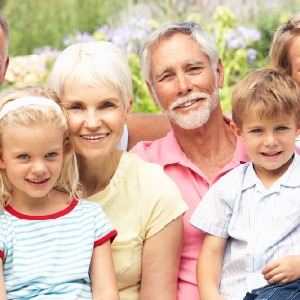 Changing Family Needs Require Changes in Your Estate Plan
As your family changes, so too should your estate plan. We have written about the necessity of updating your estate plan in the past. Today we want to turn our attention to changing your plan in light of your growing family. This issue is especially important if you are a new family with young children. Consult a qualified elder law attorney before you make any decisions about changing your estate plan. There are specific situations in which you should consider making changes as soon as possible.
The Birth or Adoption of a Child
When you have a child, either by birth or by adoption, your estate planning needs updating. Your updated plan will need to consider planning and protecting your new child. You might also have to take into consideration other issues. These include things like spousal inheritance rights, decision-making abilities in light of incapacitation and guardianship questions. If you already have a child and are expecting another one, you also need to go back and revise your estate plan to reflect your new circumstances.
Guardian Selection as Children Change
As children age their needs change. Many people who create an estate plan when they have a young child fail to update their plans as the child ages. But it's necessary to update your plan to protect your child's interests as they get older.
An appropriate guardian for your child could change over the years.
Selecting a guardian for a very young child is a different situation than selecting a guardian for, for example, a teenager
. The guardian you selected when your child was young may not be the ideal guardian to have for an older child.
Parents Get Older
You need to make changes to your estate plan when your children get older. You might also need to make changes as your parents get older and their health declines. Matching your needs against the needs of caring for elderly parents can be a difficult line to walk, but it is something you will need to consider. A life care plan, designed and implemented with our elder care coordinator helps navigate the natural process of aging. Talk to your elder law attorney about what plans you can make for protecting your parents as they age, as well as for protecting you and your family's interests.
Call Us With Your Questions
If you are a current client with Hammond Law Group and haven't gotten your trust reviewed with us in the last 3 years, call us today to get an appointment scheduled with an attorney so they can look over your trust and ensure it still meets your needs.  If you are not a current client of Hammond Law Group but have a trust set up through someone else, we would be happy to review it for you.  Contact us today to talk with someone about getting a time on the calendar that works best for you.