Frequently Asked Questions About Medicaid Planning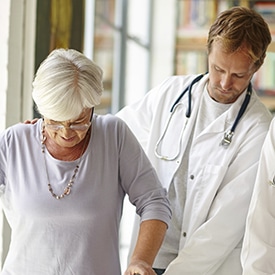 Whether you've recently retired or are faced with the possibility of needing eldercare in the near future, one of the strategies you may want to think about is Medicaid planning. If you haven't heard of Medicaid planning before, here are some questions that might help you understand it better.
What is Medicaid planning?
Medicaid, the jointly run state and federal health insurance program, is something you can use to help pay for long-term care costs. However, Medicaid is only available to those who meet the stringent eligibility criteria. Through Medicaid planning you evaluate where you are now and what you will need to do to be able to use Medicaid to pay for long-term care.
Can't I just use Medicare to pay for a nursing home?
This is one of the most commonly held myths about Medicaid and Medicare. While Medicare will pay for some brief stays in long-term care facilities when they are associated with recovering from hospital procedures, it won't pay for other long-term care stays.
Can't I just give away all of my property to qualify?
This is also a widely held misperception. While giving away property to others will allow you to, eventually, qualify for Medicaid, it won't happen immediately. When measuring your eligibility criteria, Medicaid officials will look over your assets for the past five years. If during that time you had more assets than the eligibility level allows, you won't be able to qualify until the five-year period has passed.
We would be happy to help answer your questions, or check out our upcoming workshop page.