Don't miss any events or updates this summer. Like and Follow the Hammond Law Group Facebook page by clicking the "Like" button in the image below.
Once you've liked the Hammond Law Group page on Facebook, please make sure you are "Following" us as well so you will receive events and updates in your news feed. See how to do this on the screenshot of your desktop Facebook page below.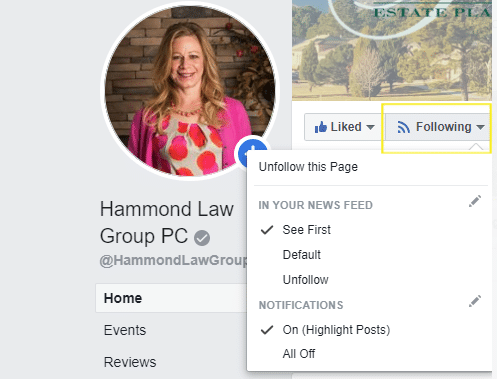 That's all there is to it. The best part about Facebook is the ability to share events and updates with your friends and family! Thank you for staying connected!