What Happens to my Trust When I Cannot Manage it Anymore?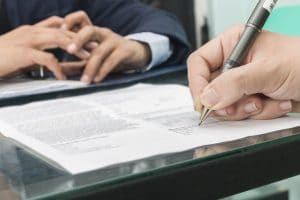 When people come to us to create a revocable living trust, we walk them through how they can properly manage and maintain the trust so that they can get the most benefit from it. However, there will come a time when, eventually, someone else will have to manage your trust for you. Though we have touched on this topic before, today we thought we would take a little closer look at how the transfer of trust management duties takes place.
Trusts, Trust Management, and Trustees
Most people who create a revocable living trust in the Colorado Springs or Denver, Colorado area will serve as their own trustee. This means that the management responsibilities will fall on your shoulders. But if you manage your trust, what happens when you have to step aside? Who will step in to manage your trust for you?
The answer to this is the successor trustee. When you create the trust document you will choose one or more people who will be able to serve as the replacement trustee when you are no longer able to carry out the trustee's duties. This person, or organization, will receive the authority to manage trust property when you can no longer serve.
Voluntary Transfer of Trust Management Duties
There are two general ways in which the transfer of trust duties takes place. The first, and easiest, is the voluntary transfer. If you are the trustee of a living trust, all you have to do to effectively transfer trust management responsibilities to the successor is to draft a transfer letter. Most trusts have terms that allow you, as the trustee, to transfer your responsibilities in this manner.
Assuming you are still mentally competent, you can draft your letter, submit it to the successor trustee, and upon receiving it, the successor trustee will effectively become the new trustee.
Involuntary Transfer of Trust Management Duties
Voluntary transfers of trust management responsibilities are not always possible. For example, what if you are involved in a serious accident tomorrow, and subsequently became incapacitated? Because you are hospitalized and otherwise unable to make decisions, you would not be able to voluntarily transfer your trust management responsibilities to the successor trustee. So, in this situation, how does the successor trustee take over?
In this situation, the terms you included in the trust document when you created it will determine how the transfer of power must take place. Some people, for example, require two physicians to certify that the original trustee is no longer capable before the successor trustee can take over. In other situations, the trust terms might require the successor trustee to have a court determine that the original trustee is incapacitated. This is why it is so important to discuss the issue with your estate planning attorney before you draft your trust, so you can be clear about the transfer details.
We Can Answer Your Questions
If you have further questions on this subject, contact our office.  We look forward to serving you!