Understanding Your Estate Plan
- A MUST ATTEND WORKSHOP FOR ALL CLIENTS
Thursday, October 26th, at 4:00 pm Colorado Springs & Live Webinar Via Zoom

-This is a MUST ATTEND Workshop for ALL Hammond Law Group Clients and their Successor Trustees.
Register Today if you haven't had the opportunity to join us yet!
You've completed the process of designing and signing your estate plan with a good understanding of the main components. You have a successor trustee in place.
But how does it all work together? Does your successor trustee understand what is expected and when it will be needed?
What does "funding" your trust mean?

What happens to assets if they are not owned by your trust?

What is the difference between a trustee and a successor trustee?

What are your responsibilities as a trustee?

What life events will change the effectiveness of your trust based estate plan?

How long does a financial power of attorney typically remain effective?

When and how does a living will give financial powers of attorney to your spouse?
When the time comes, don't let you or your family be confused.
Attend this workshop and learn:
How to maximize the effectiveness of your estate plan
If you have overlooked transferring anything into your trust
The answers to your questions about your estate plan
The role of your successor trustees and the answers to their questions
This is a fundamental workshop for all trust clients of Hammond Law Group and your successor trustees. Register today!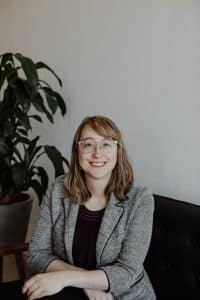 Meet the Speaker:
Whitney Hey, Attorney
Whitney first became interested in law school when an interfamily conflict meant that a guardianship hearing was necessary for her grandmother, and she attended the hearing as moral support.
Whitney's goal is to help make the estate planning process as easy as possible for her clients, so that at they feel confident that their wishes will be handled appropriately.
Whitney graduated from Gonzaga University School of Law in 2017 after completing the 2-Year Accelerated program.
After law school Whitney passed the July 2017 bar exam and began her work as an associate attorney for The Moller Law Group LLC. which focused on family law, probate, and trust and estate planning. In 2020, when the firm was purchased by the Business Law Group and rebranded as the Family Law Group, P.C. Whitney continued to represent clients in Trust and Estate Law, Probate Law and Elder Law. She began working for Hammond Law Group in January 2023.
When Whitney is not at work, she enjoys reading science and historical fiction. She is a Colorado native and enjoys hiking in the beautiful state of Colorado with her standard poodle Dax (who is named for Jadzia Dax from Star Trek DS9.) Whitney also enjoys learning new skills and searches out classes for new hobbies. Among her current hobbies are gardening, knitting, and stained glass.