COVID-19 & Your Estate Plan: Changes You Should Make During the Pandemic
Wednesday, June 3rd, 4 pm MST.
The pandemic has brought us into a whole new world, and things that we used to take for granted are no longer easy. Because of this, we're recommending changes to nearly every single client's estate plan in order for your family to be able to handle things if you have a COVID-related hospitalization or death. We'll go through the recommended changes to your medical directives, power of attorney, and for many people your will or living trust. If you can't make the webinar, we'll send a replay out within 48 hours so keep an eye on your email.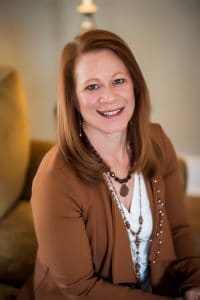 Catherine Hammond
As an attorney in private practice in Colorado, Catherine Hammond provides extensive estate and tax planning services to individuals and businesses. Ms. Hammond's primary focus is protecting families from the devastating legal effects of disability and death. She is passionate about helping people to pass on their legacies by creating comprehensive, values-based estate plans which minimize taxes, costs and government interference. Ms. Hammond will take the time to get to know you as individuals, to learn about your life and values, and work closely with you through an ongoing relationship to ensure your personal and financial goals are met as your life and the laws change over the years.