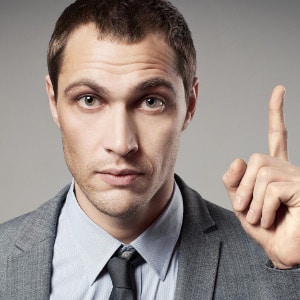 Estate planning attorneys get a lot of questions from people about wills, powers of attorney, living wills, and other important estate planning documents. But what's less common is for people to ask about the other documents that aren't necessarily covered by any specific law. We're talking about documents that, even though they contain important information and address important concerns, aren't really given legal requirements under Colorado state law. Someone who begins the estate planning process without the advice and guidance of an experienced attorney can often easily overlook these important documents.
Personal Contact Information 
Should something happen to you, you will want one or more people notified. A contact list that contains not only your personal contact information, but also the contact information for your spouse, close family members, friends, employer, physicians, and other important people is vital. Without a proper contact list, people who are representing your interests after you become incapacitated or have died may have a hard time finding important details.
Digital Guidance Documents
As more and more people get online and create e-mail accounts, social media accounts, or more extensive digital assets, a good digital asset guide is also essential. This guide needs to outline what your digital assets are and how to access them. It also needs to detail what kind of important documents you might keep on your computer, whether you have family photos on a digital camera or cell phone somewhere, and other types of similar information.
Property Inventory
Much of estate planning has to do with dealing with property. If you don't already have one, creating a comprehensive list of all your assets and debts is a must. A good property inventory can serve to not only give your attorney and idea of what kind of options you need to consider, but will also guide you through the later stages of the estate planning process, such as funding trusts. The same property inventory can also guide your executor or agent you appoint through your financial power of attorney when he or she has to manage your property.
Letter of Intent
Speaking of your executor, the person you appoint to this important position will have to navigate the Colorado probate process, typically with the advice of a probate lawyer. However, there is some information the executor's probate lawyer won't have, such as the kinds of funeral arrangements you would want, what kind of obituary you want printed, or other very specific details that only you can provide. The letter of intent, or letter of instruction, you provide your executor is not like your will in that you don't have to meet some specific legal standards to create it. It will, however, provide your executor with vital information he or she needs to accomplish the job at hand.
Of course, creating these documents in the right way so there is not confusion or so that they do not cause problems is essential. Talk to your estate planning attorney about the correct way to add these documents to your estate plan. In the meantime, take a look at some of our upcoming free workshops. You can learn a lot about estate planning by attending one of our seminars, and we are holding several of them throughout May and June the Colorado Springs and Centennial area.