Administering Digital Assets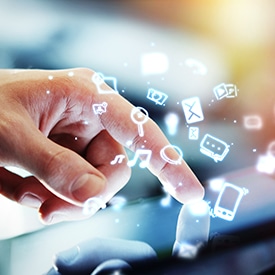 While on my way to my most recent appointment I realized a terrible truth…I had forgotten my cell phone.  How would I remember when my next appointment was scheduled?  How would I call for help if the exit at Cimarron proved too hard to navigate?  After a moment I became even angrier that I was angry over the simple act of forgetting my cell phone.
Yet here I am, as are most of us, dependent on our cell phones and other electronic devices as they serve as a link to the outside world.  These devices contain our emails, our Facebook updates, countless pictures of family members and friends and the memory of the last thing you searched on Google.
So what happens to our digital lives, our digital assets when we pass away?  Who has the authority to access the information?  As the owner, can I plan for who I want to supervise the material after I die?  And give them instructions relating to my digital assets?
In 2016 Colorado adopted the Revised Uniform Fiduciary Access to Digital Assets Act (RUFADA), and it became governing law on August 10, 2016.  Under RUFADA person(s) serving as a personal representative, conservator, trustee or agent under a power of attorney are allowed access to digital assets of an individual while maintaining the individual's privacy.  Further, individuals can use their estate plan to outline the administration and disposition of their digital assets and communications.
RUFADA also provides disclosure rules for the custodian, the person/entity maintaining or storing the digital asset.   The disclosure rules may require the fiduciary/agent to provide documentation showing the deceased individual was in fact the user of the account.  This information may include: number, username, address or other unique subscriber/account identifier.  It becomes necessary for the owner/user of the account to have that information readily available for their trustee/agent.  It is important to note that the rules of RUFADA may vary depending on which fiduciary is seeking access to the digital assets.
As more and more of our lives become digital it becomes imperative to work with a knowledgeable estate planning attorney who is well versed with RUFDA and how it may affect you loved ones ability to access your digital assets.
If you have more questions about administering your digital assets or want to learn more about how to create an effective estate plan to avoid issues over administering your digital assets, contact our office.
---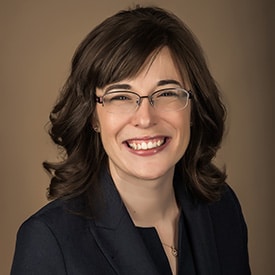 About Jessica Showers
As an Estate Planning Attorney with Hammond Law Group, Jessica Showers focuses her practice on creating proactive and comprehensive estate plans for her clients. Mrs. Showers values learning what is truly important to each individual client and their families in order to ensure their interests are protected by their estate plan. More »