In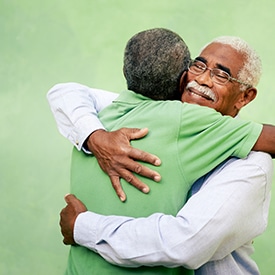 today's blog post, we're going to take a look at fiduciaries in estate planning. The idea of fiduciary, or fiduciary relationship, has been something we have talked about in our previous post, even though we haven't identified it by name. To help you better understand what a fiduciary is, why they are so important, and what role they play in your estate plan, let's take a look at these fundamental concepts.
Legal Responsibilities
In your day-to-day life you interact with most people outside of the bonds of the fiduciary relationship. What we mean is, you owe no heightened legal responsibility to most of the people you meet every day. You don't have to work for them, make sure that their wishes or interests are protected, or do anything else that you don't want to do.
A fiduciary, on the other hand, is someone who owes a heightened legal responsibility to someone else. Fiduciaries are not simply strangers who can try to use you to advance their own interests. Instead, they are people, or organizations, who have agreed to serve in a specific role and who are legally bound to put your interests ahead of their own.
Fiduciaries in Estate Planning
When you use a power of attorney to appoint an agent, that agent becomes legally obligated to serve your best interests. An agent with financial power of attorney, for example, cannot simply begin using that power to benefit his or her own interests, but must only use it to benefit yours. Should a fiduciary violate this heightened duty, that person can face significant legal consequences, including the potential for criminal charges.
There are many kinds of fiduciaries you will likely choose as you create your estate plan. An estate executor, for example, has a legal responsibility to carry out the wishes you have expressed in your last will and testament. A trustee of a trust you create has a legal responsibility to serve the interests of the trust and to make sure the trust serves the best interests of the beneficiaries. Other fiduciaries include health care agents, guardians of minor children, and more.
Choosing Fiduciaries
You cannot simply force someone to be a fiduciary without their consent or knowledge. Taking on a fiduciary responsibility imposes significant legal requirements upon a person. Not only that, but choosing the right person to serve in a fiduciary role is absolutely essential if you want to get the most out of your estate plan.
Part of the process of creating a plan is selecting the right person for the right job. You cannot simply choose a name out of a hat, and must give significant thought to who best serves your needs, and who might best serve as your fiduciary.
More Questions?
If you have questions about fiduciaries, need advice or guidance, or want to know more, contact us as soon as possible.