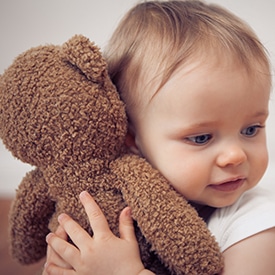 One of the most important estate planning tasks for parents with children is to create a will.  A will allows parents to name a guardian for children, as well as an executor for their estate and distribute their property.  So what happens to the children if parents die suddenly without having named a guardian?
If there is no will, a guardian will be named by a judge in Probate Court.  While certainly the best interests of children are considered, wouldn't you rather make this decision and document it?  There are many questions that need to be asked when choosing a guardian, including:
Would my choice love my child and provide for them?
Would they be willing to take on the challenge?
Is this the best choice for the child?
Will my choice be conducive to keeping a relationship with other family members?
Are their values similar to mine?
For more than one child, is this person willing to take on the task of raising them all together?
Do they have a relationship and rapport with my child?
Would my child need to relocate to a new area?
Are there other children in the household and will mine be accepted into the family?
Can they handle any financial or emotional burden that may come with the guardianship?
It is a huge responsibility to take on guardianship duties, and your choice may not feel they are up to the task, so you should also appoint a successor guardian, should a situation change and your first choice no longer be able to take on the role.
Creating a will is an important estate planning task for parents with children.  It's a task that may be difficult, but an estate planning attorney can help you with the legalities, as well as advising you on a comprehensive estate plan that can ease the burden of your passing on your loved ones, including your children.
For more information on estate planning, register for one of our free workshops or contact our office today!