How Your Family Meeting avoids conflict and secures your estate plan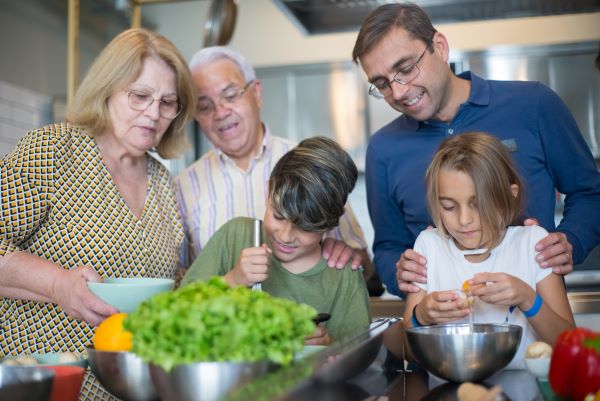 Because your estate plan will be implemented by other people, it's vitally important to have good communication with them before your estate plan is needed. A family meeting can be the cornerstone of a good communication plan to inform your estate planning team and your loved ones about your wishes and hopes for them after you're gone.
Why should I have a family meeting?
The purpose of a family meeting is to prepare your family both practically and emotionally. These two require different approaches.  
If you have any family members (children, siblings, parents, etc.) who will be part of your estate plan either as Successor Trustees or Beneficiaries, having a family meeting now can make the difference between things going smoothly and having an unanticipated disaster when you become incapacitated or pass away. 
What should a family meeting include?
But what should a family meeting look like? Is it something you can do yourself or should it be facilitated by your lawyer? How much should you reveal? How do you really prepare your loved ones for the most difficult moments they will face? 
To cover the practical issues, an effective family meeting should cover the basics of how your estate plan is set up including:
 
documents, funding, and other important elements of your plan

 

long-term care wishes and plans

 

confirmation that everyone understands your end-of-life wishes

 

funeral and burial/cremation plans




 
Some of our clients are reluctant to reveal their exact financial situation with their loved ones. This is a personal decision that depends on how much you have already shared with your loved ones and how comfortable you are with them knowing more about your financial life.  You don't need to share the details of your assets, and it is helpful to give your family or at least your Successor Trustee a basic understanding of the types of assets you own, your financial advisor's contact information, and how to access the financial details when you're gone.
Keep your assets organized for your successor trustees.
At the very least, you need to make sure you have a complete list of all of your assets, account numbers, login IDs and passwords available to your trustee when the time comes. This means putting this list together and making sure it is up to date. We recommend periodical reviews of your plan and your assets to make sure your current plan addresses all of the assets and to make sure all of the assets that can be owned by a trust (if your plan uses a trust) are listed in the trust name.  
We discuss these questions and more with our clients whenever they want to inform their team about their plan. Our new Legacy Protection Plan Workshop on the Family Meeting will teach people what a family meeting is, what the goals are and how to have one. Before you have a family meeting, learn why they are so important, how to make them effective, and how to use the family meeting to bring your family closer together. 
After the practical parts of the plan are covered, you will want to consider helping your loved ones with their emotional journey after your passing. At least as important, a family meeting should cover why you've chosen to do things the way you have, what your expectations are for your family in how they'll treat each other, how you hope they'll use any inheritance money, and anything else you want your family to know.
Clear and frequent communication is required for a successful estate plan. It starts with the Family Meeting.
Because you won't be around to explain your reasons, clear and frequent communication about the why can help your loved ones understand your wishes. In addition to communicating your why's in the family meeting, we recommend writing a letter of intent to your successor trustee and letters to each of your loved ones to be delivered after you're going to reinforce understanding This understanding allows them to accept your wishes and more importantly lowers the chance that siblings will blame each other for what they perceive as unfair distribution of resources. Preparing them emotionally means helping them avoid common pitfalls like fighting over assets. Giving them your why helps.  
To prepare their families emotionally, some clients go even deeper. This can be an appropriate time to discuss your fears, hopes, and dreams, as well as those of your family members. It may become a time to heal generational pain and resolve lifelong conflicts. Our experience has been that families who address grievances prior to death or disability have a much easier time when the stress arrives. They are less prone to arguments, frustration, disappointments and any resulting litigation. The underlying or unexpressed conflicts tend to lead people to unexpected and damaging behavior.
A family meeting plays a crucial role in the communication of your estate plan by preparing your loved ones for the practical details and preparing them for the emotional journey. Many families choose to have us host the family meeting. Our paralegals can inform your loved ones about the details of the plan allowing you to focus on the important discussions necessary to prepare your loved ones. Protect your estate plan and have a family meeting this year. Call us today to set up your estate planning family meeting.
We offer blended workshops every month for our clients and members of our exclusive Legacy Protection Plan to help you keep your estate plan up to date and make sure it works the way you want.