Why you should barely notice a good estate plan in an emergency.
My friend and her husband arrived at the surgery center on a sunny Friday morning. She had tucked the envelope with his medical directives in her purse as they left the house, knowing they wouldn't be necessary. But Amy is always prepared, and that's how she showed up for his minor surgery–ready for however the day might unfold.
The surgery went smoothly, but in the recovery room afterwards the nurse became concerned about Steve's heart.  After consulting with the doctors, an ambulance was called and the minor surgery turned into an emergency that landed Steve down the road at the local hospital, surrounded by family praying for his healing.
When they arrived at the hospital, Amy pulled the medical directives out of her purse and handed them to the kind woman checking her into the hospital. And without another thought, she went and sat down next to Steve's hospital bed where she spent the afternoon trading stories with her children, her sister, and her husband. They laughed a lot, as they're known for, and even broke out into song as a family. Amy's family sings, that's what they do.
A few days later, Steve out of danger and back in the comfort of his own bed, Amy sent me a quick message with a thank you. "This would have been a totally different story if you hadn't encouraged us to get our estate plan taken care of two years ago."
The comprehensive plan that Steve and Amy put together with an attorney in the state where they live completely changed their family's experience that day. Rather than scrambling to get permission to take care of Steve, wondering what kinds of treatment he would and wouldn't want, and worrying about practical details in the event that he died that day, his wife and family spent the day fully present with him and with each other.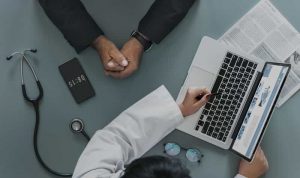 When we talk about estate planning and explain that it's 'not about the documents,' this is what we mean. Yes, having excellent documents is important to make sure things go the way you want in the event of an emergency or death. But when you have a comprehensive plan and documents that are done properly, what will stand out to you when you need them is not the documents but rather the presence you'll be able to have with your loved ones during those difficult moments.
Things could have been very different. If they hadn't set up their estate planning documents, signed their medical directives, had the end-of-life conversations, made their funeral plans, and discussed all of it with their family ahead of time, they might have spent that afternoon calling an attorney and frantically trying to plan for what was next. It's nearly impossible to sing and laugh and focus on love when you're busy trying to get permission to make medical decisions for your husband or worrying about all of the details you meant to have dealt with long ago.
The right estate plan will barely be noticed in an emergency, because you'll implement it or hand over the documents and then go on to the next thing. When your loved ones need each other most, they'll be there for each other – maybe even singing and laughing – instead of dealing with lawyers and judges and fighting over what should happen next.
It's subtle, and it changes everything.
Estate planning is about avoiding the chaos so that your loved ones can focus their time and energy on what matters. Yes, it will minimize taxes and give your assets to the right people at the right time, but more importantly it will create space for love and healing across the generations. That's the best kind of investment I can imagine. Read more about the healthcare and advanced directive documents that Amy and Steve had put in place that allowed them freedom to support one another during this difficult time.
---
5 End of Life Planning Documents Everyone Needs
Essential Estate Planning Knowledge – Medical Directives
3 Healthcare Documents Your Adult Children Should Sign
---
We like and recommend the booklet called Five Wishes. Many of our clients use this as a way to talk about end of life decisions with their loved ones and to communicate their wishes as part of a comprehensive estate plan.
Clients Workshops that address Advanced Directives, Living Wills, HIPAA release forms and Powers of Attorney:
Understanding Your Estate Plan
Letters of Intent
Trustee School 100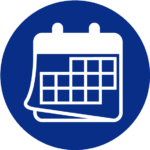 You deserve a law firm committed to a lifetime of support and education for you and your family.