Only 30% of Americans have a Will or another kind of written estate plan in place. Compare that with the percentage of Americans who will die someday, and you see we have a really large gap.
Why do so many people not have any kind of plan in place to help their loved ones when they die? Over the 16 years that our firm has been working solely in the area of estate planning and related issues, we've seen three primary challenges that get in the way for most people. Which of these resonate with you?
1. Procrastination
The number one reason we see so many people without a written estate plan is procrastination, that long word we use to describe putting off until tomorrow what you should be doing today. Most people know that having documents in place when they die or become disabled will help their family deal with the legal and practical issues. Many people even intend to get a Will or Trust done but never get around to it.
Maybe you don't think you have enough assets to need an estate plan. In the old days, people thought they didn't need to do an 'estate plan' unless they had many millions of dollars. The truth is that once you own a home, your family is headed to probate court when you die unless you do something to prevent it while you're still living. And the way the assets go to your children, grandchildren, or other beneficiaries might not be exactly the way you want.
Maybe you think you're too young to need an estate plan and plan to take care of it when you're older. Age has nothing to do with estate planning because being 'young' is no guarantee that you won't die. We work with families regularly whose loved ones died unexpectedly, from accidents or surprising medical issues. And if you have children, this is the most important time of your life to have a plan in place so that those most precious to you will receive the care they deserve if your life ends prematurely.
2. Discomfort with the topic of Death
Most of us didn't grow up talking about death. In fact, many of our clients were shielded from the reality of death when they were growing up. Not told about a dying loved one, not allowed to view the body once someone passed away.
Nobody loves talking about death, but it serves a really important purpose once we're adults. It allows us to plan for things that are really important for our families, like estate planning.
It's hard to lose a loved one, but it's even harder if they leave us with a pile of practical and legal challenges. After a lifetime of protecting and providing for your loved ones, you don't want to leave a mess as the final piece of your legacy.
3. Not knowing who to turn to
Your neighbor's daughter is an attorney and you really like her. Should you hire her to create your estate plan?
That depends. Does she focus her practice solely on estate planning and related areas? Does she have a team that supports her? Other attorneys in the practice who can continue to help you if she moves away or has a medical issue?
When you interview an estate planning attorney, you want to make sure they don't give you a cookie-cutter plan. You have a unique situation, and the attorney needs to consider every element as they make recommendations to you. During the meeting, once they've made recommendations, make sure to ask them, "how will this plan further my goals?"
If you've been meaning to get your estate plan done, there's no better time than now. We have webinars and workshops to walk you through what you need to know and help you get the process started. Click here to register today.
We offer workshops and webinars every month filled with valuable information about Estate Planning.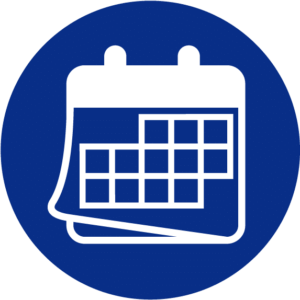 Attend an Estate Planning Event
You deserve an estate plan that changes with you. Choose a law firm committed to a lifetime of support and education for you and your family.