I'll never forget the morning after my mom died. It certainly wasn't a surprise, she had declined slowly over more than 20 years with early-onset Alzheimer's Disease. But as I walked through the grocery store to pick up snacks to get me through a day of mourning and planning her memorial service I found myself in a fog. It was an odd sensation, walking around knowing my mother had just passed while everyone else just went about their business.
I couldn't think clearly for several days, and there were a number of things I had to take care of, in those early days while I was still in a fog and over the coming weeks and months. Practical things, legal things, financial things, and family things.
I was a brand new estate planning attorney back then and didn't have much experience walking people through the legal side of wrapping up a loved one's estate, much less the practical side. We've seen first-hand over the years how overwhelming it is for loved ones when a client passes away. Family members come into our office in that same fog I experienced, looking for guidance on everything from how to pay bills to how many death certificates they need and who they need to notify.
One of the benefits of working with thousands of clients over the last sixteen years since the founding of Hammond Law Group is that we've developed the expertise that I wish I had all those years ago when my own mother died. A few months ago we put our heads together here at the firm and created the most comprehensive checklist I've seen to guide you through exactly what to do when a loved one dies.
I'll link to the entire checklist at the bottom of this post, but before you download the checklist let's highlight a few things:
The most important thing to take care of when a loved one dies is YOU. Most things are not in a hurry. Take care of yourself in whatever way is nourishing, the to-do list will still be there after you take a walk or call a friend.
If your loved one had an estate planning attorney, call the attorney's office soon after they pass away. They may have information that is relevant to the memorial service and can tell you what information you'll need to gather before meeting with them. We typically recommend you schedule the meeting with the attorney 2-4 weeks after your loved one's death, once you've had a chance to plan a memorial service and gather some basic information.
Don't move or change anything until you've met with the attorney and, if applicable, their financial advisor. Removing personal property from their home may get you in trouble and will certainly cause problems with other family members. Your loved ones' wishes about personal property should be honored. Don't cash in life insurance or roll over IRAs, there may be tax reasons not to do so. The attorney can let you know whether to do those things or whether to hold off until disclaimers or other arrangements are made.
It's important to notify a number of different entities and institutions of your loved one's death, from the homeowner's insurance company to the Social Security Administration to the credit bureaus (we've included a list in the downloadable checklist). This ensures that insurance coverage is maintained (vacant property isn't normally covered if no notice was given), that your loved one's identity isn't stolen, and that everything else goes as smoothly as possible.
It's not easy to lose a loved one, but knowing what to do can ease the burden at a difficult time. We hope this list is helpful to you whenever you need it.
We offer workshops and webinars every month for our clients.
A few of the workshops that address post-death process are:
Trustee School Level 100 and Level 200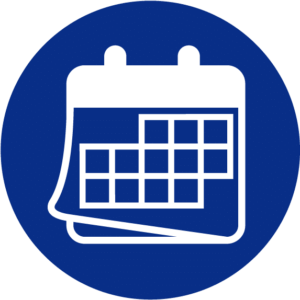 You deserve an estate plan that changes with you. Choose a law firm committed to a lifetime of support and education for you and your family.