How to Maintain Family Harmony When You're Gone
When they first come to our office, most of our clients say that one of their highest priorities is minimizing any family fighting when they die. 
We've all seen it: the day that someone dies family members start raiding the house. One sibling feels left out, another feels entitled. By the time the estate is wrapped up there is a divide between them that lasts through the end of their lives. 
So what can you do to make sure this doesn't happen in your family? 
You've already done one of the most important things, you've set up an estate plan that removes most of the questions about what should happen when you pass away. But there's an issue we've seen over the years that continues to create conflict in some families despite a comprehensive estate plan, and that's evaluating who is your best choice as Successor Trustee.
Keeping the Trustee in the Family
In some families, there's an easy choice as to who serves as Trustee when you're gone. Maybe you have one child and they're responsible. Maybe you have two children and one has said they want nothing to do with it. Maybe you have no children and you've chosen your only living sibling. 
Other families name their children as Successor Trustees in birth order or in order of who lives the closest, geographically. Sometimes this works out just fine, and other times it creates issues that we couldn't have anticipated while the client was still alive. 
We've seen children and other beneficiaries who disagree with each other and end up in court. Sometimes Successor Trustees are confused about what you really wanted to accomplish, and stress themselves out trying to keep property in the family that doesn't make sense. We've also seen unequipped Successor Trustees make bad decisions that cost the estate financially.
The plan that was supposed to eliminate stress ends up causing stress and disharmony.
The Investment of a Professional Trustee
One option that serves many of our clients well is naming a professional Trustee to step in when they pass away. Yes, there is a financial cost, but it ends up being an investment in having things go smoothly and efficiently, from both a cost and a time perspective. In addition, relationships that would have been stressed can be spared. 
Professional Trustees know how to take care of things when you die, that's their area of expertise. They don't get emotionally involved and can honor the intent of your plan, especially if you leave them a Letter of Intent. And many times the financial cost turns out to be less because they are able to handle things wisely and efficiently.
If you'd like to consider a professional Trustee for your trust, give us a call. We have a list of professionals we've worked with over the years, who we know and trust. And finally, after many years of clients asking for us to serve in this capacity, we're happy to say that for those who really want Hammond Law Group to serve as your Successor Trustee we are now able to do that as well (although we suggest you interview others, too). 
We're happy to have a conversation about the Trustees you've named and whether naming a professional might be a good choice for your loved ones.
We offer workshops and webinars every month filled with valuable information about Estate Planning.
Some classes to look for that focus on Successor Trustees:
Trustee School: Level 100
Trustee School: Level 200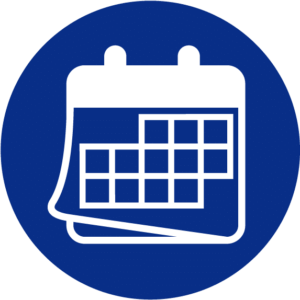 Attend an Upcoming Workshop or Webinar
You deserve an estate plan that changes with you. Choose a law firm committed to a lifetime of support and education for you and your family.