Advance Directives: The Most Important Documents You Don't Have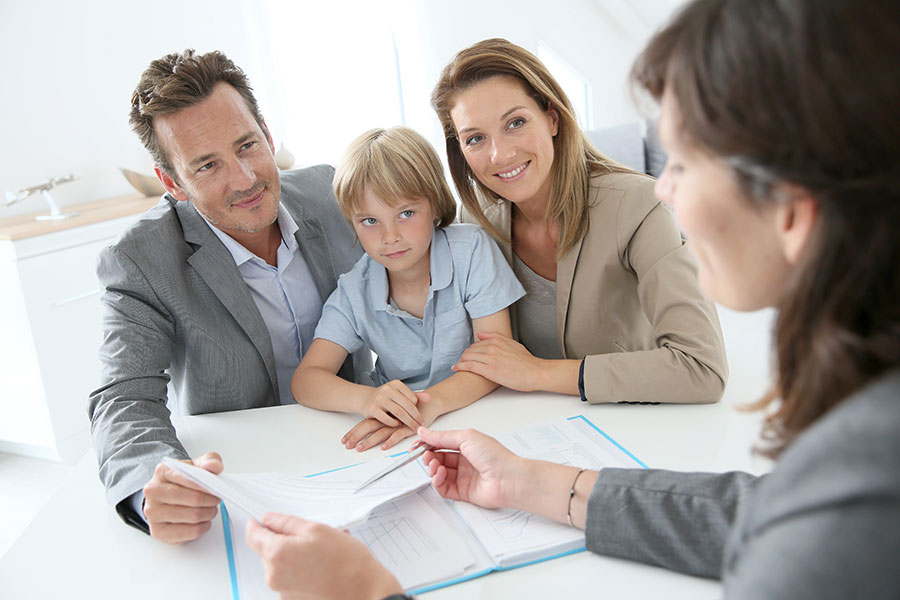 Death and taxes may be the only things certain in life, but that doesn't make them any fun to think about.
In fact, recent research that examined the number of Americans who have prepared advance directives seems to confirm this. The study found that only one-third of all Americans have prepared these essential documents that record someone's wishes for end-of-life care.
"It can be very difficult to talk about. I know because it was even difficult for me to talk about with my wife, and I talk about it every single day with people," said an attorney and counselor at law with the Hammond Law Group, which practices only in estate planning and elder law.
"When I was at home with my wife talking about what we wanted to have happen to us at the end of our lives, for some reason the conversation was very tough. I was surprised about that. When it was my own personal life, it was more difficult to talk about."
The researchers examined 150 studies published in 2011 to 2016.  After reviewing data on nearly 800,000 people, they discovered that only 36 percent had completed some kind of advance medical directive.
Interestingly, a person's health does not seem to be a factor in whether they have advance directives or not. Almost 38 percent of adults with chronic conditions had prepared advance directives whereas almost 33 percent of otherwise healthy adults had done so.
So, what are the factors that are keeping nearly two-thirds of all adults from completing these extremely important documents?
Check the workshop schedule to start the hard, necessary conversation about preparing your loved ones to know what to do if you're incapacitated.
What Are Advance Directives?
"There are three documents that everybody should have in place," said Spencer.
Healthcare Power of Attorney
Living Will
Universal HIPAA Release
"There's what is sometimes just referred to as an advance directive, which is the living will. That's where someone would indicate what should happen at the end of their life in the event they are not able to make decisions themselves.
"Second, is the healthcare power of attorney, which identifies who will act as a person's healthcare agent if they cannot make decisions for themselves.
"Third is the universal HIPAA release, which states if I cannot sign a HIPAA waiver, doctors and nurses will be able to talk to whoever is on that list. It doesn't give decision-making ability, just allows a healthcare provider to give status updates. In fact, without this release, a healthcare provider cannot legally discuss someone's health status with you or even confirm whether or not they are in a certain hospital."
How to Overcome the Barriers to Advance Directives
According to Spencer, there are two significant barriers that keep people from getting their own advance directives in place: procrastination and a misunderstanding of the law.
Procrastination
"A lot of people may begin to talk about their wishes for end-of-life care, and it can become quite emotional," said Spencer, "so they won't want to talk about it anymore. Then they don't follow through with putting the documents in place. It's understandable. Unfortunately, if they put it off too long then it is going to be too late."
Fortunately, it is possible to make this difficult conversation easier.
"Using a compassionate attorney, somebody that does this every day can help make these important topics easier to talk about. We can provide a safe environment and open forum to talk about these very important matters. We can guide the conversation through the vital issues."
Misconception
The other barrier to creating advance directives is a misunderstanding of the law.
"I think there is a misconception that many people think they have, that they have the legal authority to act as a power of attorney and make decisions for someone who cannot make decisions for themselves," said Spencer. "When you're a minor, your parents have that authority, but when you become an adult, not even your spouse or your parents have the legal authority to make decisions for your healthcare. So even if you have a child in college, when they turn 18 you no longer have healthcare power of attorney over them."
There are so many stressful events taking place when a loved one is going through end-of-life care. Advance directives help to mitigate some of that stress and relieve family and friends from having to make difficult decisions.
"Really it comes down to peace of mind that I am going to be taken care of if I can't make decisions, but also my family members don't have to make any difficult decisions without guidance. They are just going to follow through with what I've decided. And it becomes more difficult if the court has to get involved. Why would we want the court to get involved in a family decision? That just adds to the stress and the financial cost.
"And why should I have to go and decide whether or not to remove my wife, or my parents, or my loved ones from life support? If they have indicated they want three days of continued life support then after those three days if the doctors still say that they are going to pass away if we remove those life-sustaining procedures, then I am okay with that. I don't have to live the rest of my life with the burden that I made the wrong decision."
Are you among the two-thirds of Americans without advance directives in place? Take action now to alleviate the stress and burden on your family later. The compassionate team at the Hammond Law Group is ready to help.