Tips for Talking to your Parents About Estate Planning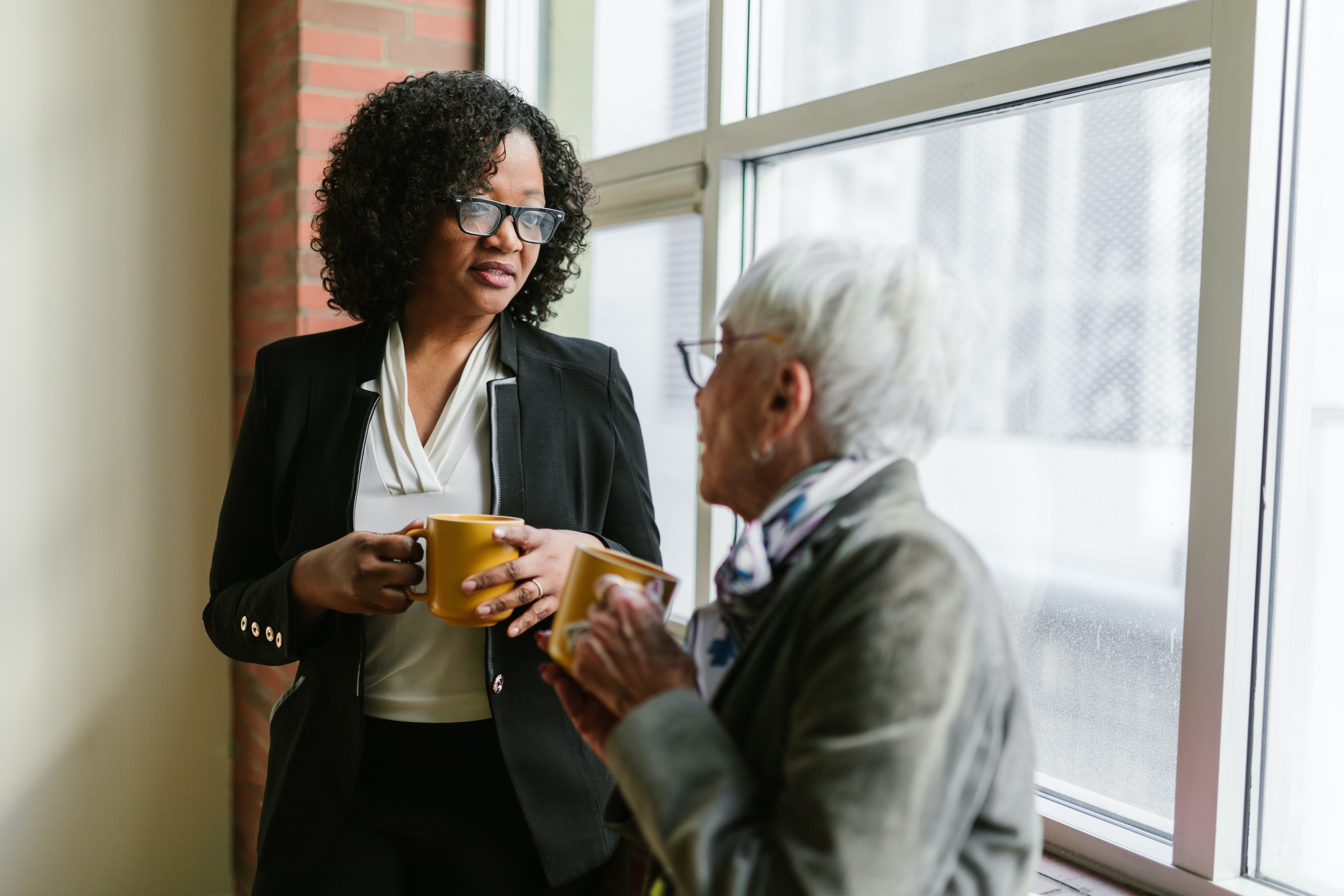 How

 to Talk to Your Parents about Their 

Estate 

Plan
Conversations about death and dying are rarely fun. Most people avoid them because they invoke powerful and unexpressed feelings about our own death. Approaching this subject may be difficult for parents and their adult children. You may avoid bringing up the topic because you don't want to think about your parents' mortality, and you may especially want to avoid your parents thinking that you are waiting for them to die.
Despite these potential difficulties, we don't recommend avoiding the topic. Having a good plan in place to care for their money and property will help your parents preserve their legacy and help them care for those they love most. A comprehensive plan will secure their voice regarding their end of life or when they can no longer make medical decisions for themselves. In the absence of previous conversations and document that clearly indicate legal decision-making authority, state law governs what happens at the most vulnerable points of life. Default state rules may not reflect your parents' wishes. In addition, failure to have your parents' wishes properly documented may result in their heirs being forced to address expensive and time-consuming court processes, or worse, having to make life-saving decisions without knowing your parents' wishes.
Understanding the consequences of avoiding the conversation doesn't address the question, "how do you begin a conversation about estate planning?" No single prescriptive approach can fit all situations. Instead, below are a few suggestions that may help you as you sit down with your parents.
Nagging could make things worse. If you want to persuade your parents to talk about completing an estate plan, the last thing you want to be is annoying. Instead of beginning a productive conversation, nagging may create an atmosphere less open to honest conversations. Your parents may avoid you, or question your motives. If your parents hesitate to discuss their plans, explore ways to bring up the topic without making them defensive.
Honest and open communication works best. It may be hard to be honest and truthful discussing what will happen to your parents when they die or if they lose the ability to make decisions for themselves. It's never easy to consider your parents in this light. In addition, every family has its own unique history. Areas of concern indicate delicate family situations and could bring up strong emotions. The best conversations about estate planning for your parents will bring up these awkward family issues. The key to estate planning is to ask the difficult questions now, while your parents may still provide their experience, wishes, and insights. Guessing about their wishes later won't feel like it values their real wants.
It is also essential to involve all the necessary parties: siblings, stepchildren, new spouses, and former spouses. As your parents begin these conversations, let them know that you support them. Prioritize understanding their wishes and helping them to protect those desires.
Make sure everyone is healthy. Ensure all parties involved are generally in good health; having crucial conversations with potential serious health and financial consequences after someone's health has already been compromised may result in decisions being questioned by any number of parties. In those situations, a plan for what happens to your parents, their property, and their legacy, may be blurred by concerns regarding their health. Or some parties may disagree with decisions, setting up a potential conflict later.
Ask them directly what their wishes are. Find out what your parents want and hope for in general. What's most important to them? What are their top three values? What is the best lesson life has taught them? Ask them directly and make no assumptions. Many of our clients are surprised at what their parents say.
Discuss the planning already in place. Some of our clients come to us with some documents in place they may have created when they started their first family. Your parents may have some documents addressing what should happen if they can no longer make decisions for themselves or if they die, but the documents are no longer relevant because they do not address the changes that have occurred in the family over time. Some of these documents may still carry legal force. As a result, asking them about what they have done in the past is a critical component of having an effective conversation with your parents. Specifically, ask about and collect any of the following documents — and make sure the documents have been reviewed by a qualified estate planning attorney within the last three years:
Past wills
Past trust documents
Powers of Attorney
HIPAA authorization forms
Insurance policy and retirement plan beneficiary designations
Include benefits to their children and grandchildren. Address how your parents will build their legacy through their children (you and your siblings) and grandchildren. Grandparents often have a significant desire to provide special allocations for their grandchildren. Explore how your parents want their money and property distributed. Again, navigating this area requires great tact and wisdom. Determining specifics of a distribution plan is far easier with honest and open conversations about your parents' wishes.
Consider a financial plan for your parents. Financial planning and estate planning are two sides of the same coin. Consider seeking out a qualified financial advisor to help your parents make their money last as long as they need it, and to help it grow for future generations.
Approaching your parents about end-of-life planning and having clear conversations about their wishes will help establish the right foundation for effective estate planning.
You Do Not Have to Do This Alone
We frequently facilitate family meetings that include difficult conversations. Although the conversations may feel hard, having them doesn't have to be hard. If you feel overwhelmed and you would like help facilitating the conversation and guidance with how estate planning works, we are here to help. Call our office at 719-520-1474 to schedule a meeting with us to begin the process.