The greatest risk to your comfortable retirement comes from unplanned extended care needs. Nearly 70% of Americans over the age of 65 will require extended care at some point in their lives. If you don't have a plan to pay for unexpected care expenses, your comfortable retirement is at risk.
Here's an example that happens nearly every day. A client's daughter came to us recently. Her mother had just been discharged from a week in the hospital precipitated by a fall at home. At first that might seem like great fortune. She had survived her fall and received successful care for the injury and was released.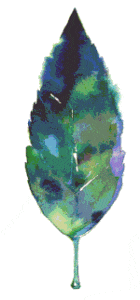 The problem is that the doctor would only release her to a rehab facility. Her chronic illness(es) had progressed so that she could no longer take care of herself at home.
Her immediate health and care have become a much bigger burden on her family. Who will take care of the pets? The plants? The house? A significant portion of older Americans will have to deal not only with physical illnesses, but chronic conditions that affect their mental capacity. If our recently discharged client can no longer keep up with paying the mortgage, who will handle the bills?
What most Medicare enrollees are unaware of is that Medicare does not pay for long-term chronic illness care. When the average cost of nursing home care in Colorado is nearly $9,000 per month, without a plan in place, either the family part or the financial component can be a significant shock to the strongest of families.
Because mom did not plan for the costs of extended care needs, her daughter's options are limited.
Because mom did not plan how this care will affect different family members, it will most likely be disruptive.
This scenario plays out every day for families. It has been described as one of the Swiss cheese holes in your retirement plan. And even though the financial aspect of the surprise feels like the most insurmountable, there are important questions that need to be asked to have a complete plan:
How long do you want to stay at home?
Do you want to stay in this area if you need care or will you prefer to move to another part of the country where you have family or friends?
Do you want to move in with your children or, like many, do you want to minimize the burden you might become to your family members?
Do you want to receive care at home for as long as possible or will you prefer to be in a setting such as an assisted living facility where there are other people around, there is help as needed, and there are a variety of social activities planned?
Now that you are aware of the hole in your retirement plan, your family won't be forced to confront the shock and surprise of the lack of extended care coverage through Medicare. Be prepared. Have a plan.
Develop a plan for the care you will need.
Set up the financial resources to pay for your extended care.
Communicate that plan with your loved ones.
Join us for monthly workshops and webinars to help you learn about Medicaid, Life Care Planning, Wills, Trusts and Estate Planning:
Long Term Care Workshop
Medicaid Workshops
Living Wills and Advance Directives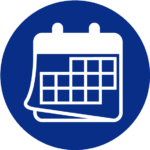 Not sure where to start? Register for our Introductory Public Workshop, "The Essentials of Estate Planning."